Charlanda Estates is a Mobile residential subdivision located along the West side of Cody Road between Cottage Hill and Grelot Roads. Charlanda Estates is conveniently located to grocery and retailer stores located along Airport Boulevard as well as easily accessible to the Mobile Regional Airport and Providence Hospital in several minutes.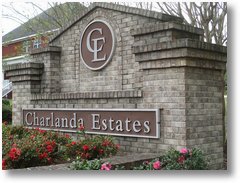 The majority of these homes were built 6 to 15 years ago with most property values ranging from $240,000-$330,000 according to online records. These homes are mostly 4 and 5 bedroom homes with 3 or 4 full bathrooms with a square footage ranging from 2,700 to 3,700. Charlanda Estates has an overall stable marketplace with very few turnovers at this time. There is only one MLS active home listing with an asking price of $289,900; 4 bedrooms, 3 full bathrooms, 2 half bathrooms, 3,248 ft.², according to online records.
Are you thinking about selling your home in Charlanda Estates and curious about your property value before placing on the open market? Do you disagree with the Mobile County Tax Assessor's value? Would you like to hire a Certified Residential Real Estate Appraiser with over 35 years experience? Then, call Al Cheney at 251-533-2424 today! Your appraisal fee for a typical straightforward report will be $250! Complex or special requirement residential properties will require a quote from Al Cheney. Call today for your appraisal quote, 251-533-2424!