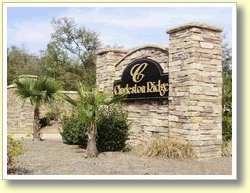 Over the past several years in Saraland, Alabama, Celeste Road has been a popular area for home builders due to the availability of beautiful wooded land with interesting topography and vegetation.
Charleston Ridge is one of these newer residential subdivisions located along the northeastern side of Celeste Road, about 3.2 miles from U. S. Interstate Highway 65.
Charleston Ridge was developed with 38 residential building lots about 2 years ago. At the time of this writing, Gooden Homes, Inc. has built five Craftsman style homes. Residential lot values will generally run, in the opinion of Certified Appraiser, Albert Cheney, between $55,000 and $65,000 depending on its location within the development. There are about 60% of the lots available to purchase and build your dream home.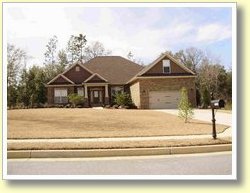 The most recent sale prices within Charleston Ridge range from $279,900 to $290,400 with most of the gross living areas around 2,800 square feet (minimum requirements) to 3,027 square feet. There is a two car attached garage requirement for the subdivision and an architectural review of all plans & specs. before building your home.
Call Albert Cheney, Certified FHA Approved Residential Appraiser, Cheney Appraisal Services, (251) 533-2424, for more information about real estate appraising in Baldwin County and Mobile County of Alabama. Click these web-links for even more information about Albert Cheney and the Mobile Bay Metro Area: http://www.CheneyAppraisalServices.com/ or http://www.MobileAlabamaFHARealEstateAppraisers.com. Albert is ready to answer your questions!