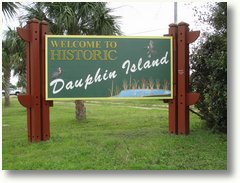 There are 25 available sales reported within the Mobile Area Association of Realtors MLS records for the third quarter of 2016. These sales include condominium units as well as homes located on the water and off the water ranging in sale price from $119,900 for a 2 bedroom, 2 bathroom condominium unit to a waterfront residential property having over 3900 ft.² selling for $660,000. The majority of these recent residential sales have either 3 or 4 bedrooms and 2 or 3 full bathrooms selling for very affordable prices. The average price is $297,812 and the average cost/square foot is $174.89; the median price is $265,000.
This information is provided by Al Cheney, Cheney Appraisal Services, having over 35 years' experience within the Mobile Bay Metro Area, Baldwin County and Mobile County of Alabama. Al Cheney is ready to assist you with all your personal non-financial requirements, such as, legal or tax requirements or thinking about selling your residential property. For many years, Al Cheney has advertised very appealing appraisal assignment fees for a straightforward appraisal opinion report. Al Cheney offers only $275 for a non-complex or non-waterfront residential property located on Dauphin Island. More complex and or waterfront properties as well as undeveloped acreage or land will be quoted on a case-by-case basis.
Call Al Cheney at 251-533-2424 today and talk about fulfilling your personal appraisal requirements. Al Cheney is ready to assist you and answering any concerning questions regarding the appraisal process and satisfying your appraisal report needs.